National Day for Truth and Reconciliation
Posted on September 30 2022, By: Rie Stadnichuk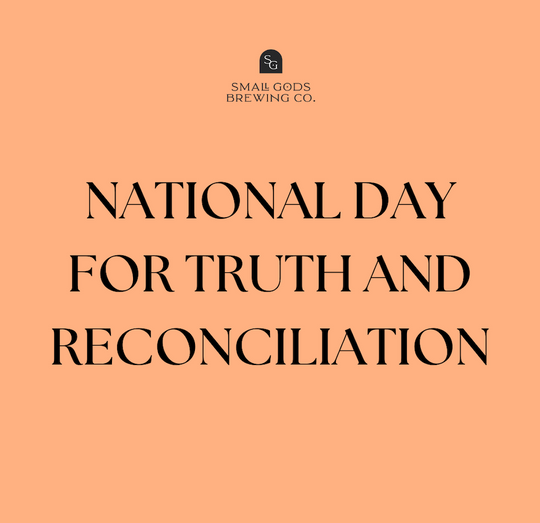 September 30th is the National Day For Truth and Reconciliation, a day to recognize the attempts of Canada to extinguish Indigenous peoples through systematic and systemic methods. The traumatic legacy of the Residential School System is not just a historical fact—it impacts our First Nation hosts to this day. This day is also for reconciliation—an ongoing process of establishing and maintaining respectful relationships with Indigenous peoples and communities.
On National Day For Truth and Reconciliation, we urge you to take time to reflect on the ongoing systemic racism and discrimination experienced by Indigenous peoples and the lasting pain and harm of the residential school system's genocidal efforts to eradicate their language, family bonds, cultural practices, and bodies. We encourage you to make space for healing for your Indigenous friends and building trust with your Indigenous loved ones. We hope you will take time to educate yourself about the issues facing First Nations, Inuit, and Métis Peoples, to understand the history of the people on whose land you live and work, to learn Indigenous words, worldviews, and ways of knowledge.
We'd also like to take this moment to acknowledge where we operate, the ​​traditional and unceded Coast Salish Territories of the W̱SÁNEĆ people, the first and true stewards of this land. We thank the W̱SÁNEĆ people for their resilience, perseverance, and persistence, which has safeguarded the beauty of the peninsula over the millennia. We are humbled and grateful to be working and living on their lands.
As we continue on this path of reconciliation, we strive to make our space accessible and safe for all, continue to educate ourselves, and aim to support local Indigenous businesses and communities. To our peers, we would like to highlight and encourage you in supporting these Indigenous organizations. 
Local Indigenous People's council who are leaders in organizing, preserving, and promoting cultural traditions. 
The VNFC is a non-profit Indigenous-led organization located on Southern Vancouver Island, British Columbia, on the traditional lands of the Lekwungen-speaking People of the Songhees and Esquimalt Nations.
Provides child and family services strongly rooted in Indigenous cultural values and world views while ensuring urban Indigenous children and youth grow up connected to family, community, and culture.
Indigenous-owned and operated branding firm. 
Traditional Indigenous cuisine with a modern twist is located in Victoria. Also offers catering. 
Raven Marine specializes in providing quality yacht services, maintenance, and care. 
Responsible whale watching and marine life tours.
Online Indigenous-authored book box subscription service