Beer Blurb: Viewfinder
Posted on October 06 2022, By: Rie Stadnichuk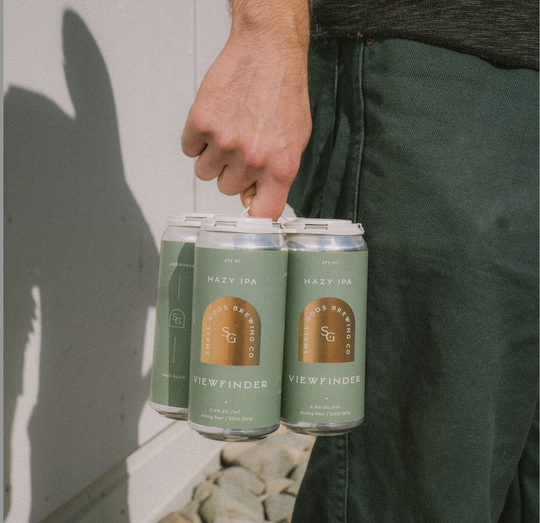 Viewfinder
Hazy IPA — 6.8% ABV (Beer / Bière)
Profile: A citrus and stone fruit forward IPA that's low on bitterness and has a soft mouth feel.
Description: A curious interaction between a lone homeowner and a photographer without hands. Yakima Valley is a destination for brilliant authors and delicious hop innovations like Citra and Cryo Pop, key for this bold Hazy IPA. Grab your camera and catch these bursts of citrus and stone fruit.
Now available in our taproom in cans and on tap.