Beer Blurb: Nada
Posted on June 20 2023, By: Christopher Bjerrisgaard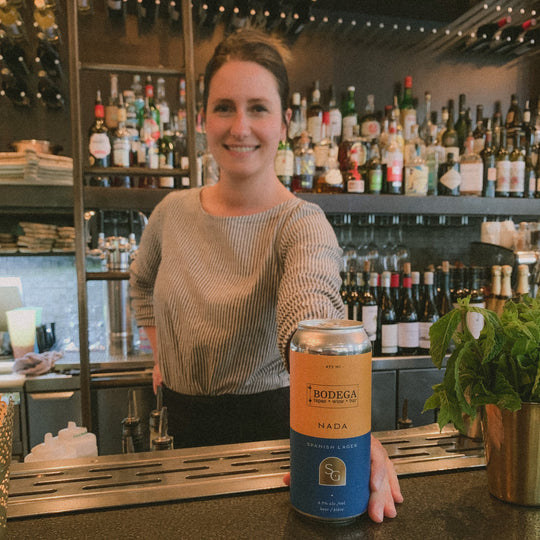 Spanish Lager - 4.7% - (Beer / Bière)

Description: A Spanish-inspired lager featuring Mediterranean terroir from the use of premium Eraclea barley, grown near the Adriatic Sea northeast of Venice. Clean and crisp, with a subtle sweet malty aroma and notes of honey.

Our mutual love of Spanish culture, expressed through food and drink, brings the trifecta of Bodega, Tapa Bar, and Poco together with Team Small Gods.
And to our dear friend Gonzalo, you will always be part of the Small Gods family. ¡Salud!