Beer Blurb: Look Homeward, Angel Collab with Canada Malting
Posted on March 21 2023, By: Christopher Bjerrisgaard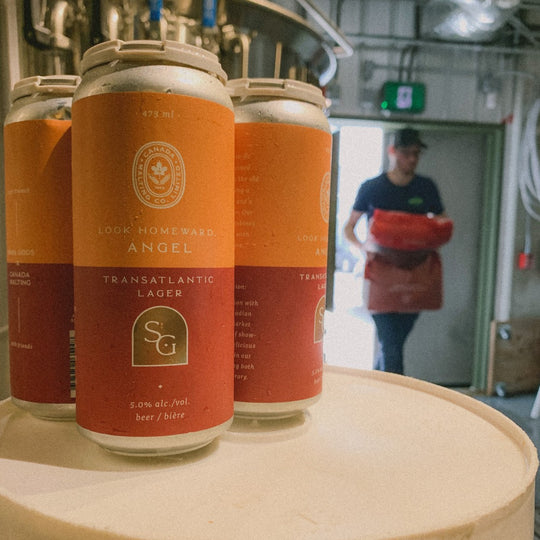 Transatlantic Lager - 5.0% - (Beer / Bière) 

Description: This novel was an auto-fic before the term was coined. We're also transforming the old into the new by melding a classic German helles and a modern American lager. Our Transatlantic Lager combines old-world techniques with new-world agriculture.
Canada Malting's obsession with delivering the best Canadian malted barley on the market combines with our love of showcasing the diverse and delicious characteristics of malt in our lagers to create something both timeless and contemporary.
---
We are very excited to be launching this delicious collaboration with Canada Malting with at Tap Takeover at the Butcher & Bullock in Vancouver. For more details, check out THIS UPDATE.