Beer Blurb: Ascension Collab With Field House Brewing Co.
Posted on November 22 2022, By: Rie Stadnichuk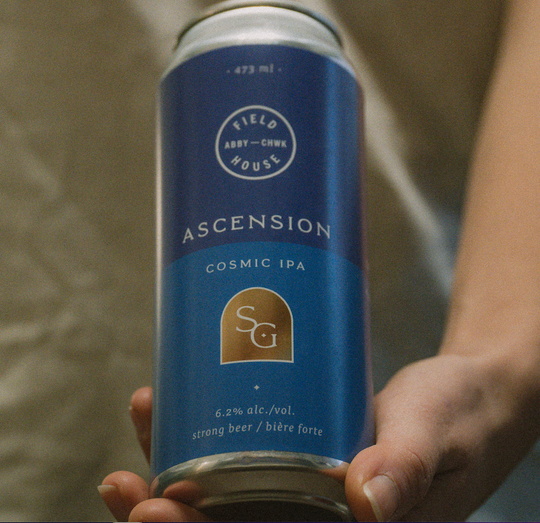 Ascension
Cosmic IPA — 6.2% (Strong Beer / Bière Forte) 
Profile: Brewed with cosmic punch yeast, galaxy hops, and phantasm, a sweet powder made from grape skins. Sweet and tropical, much like a white wine, it has a soft body and fluffy head. 
Description: 
Ascension jets past sci-fi norms with a woman of colour as the lead protagonist. Our IPA charts its own path, brewed with cosmic punch yeast, phantasm powder, and galaxy hops, taking your taste buds on a juicy and tropical intergalactic trip.
The bold purveyors of good times and good beers, Field House Brewing joined us on our humble corner of the island to explore new frontiers of brewing. Our mutual appreciation for innovative beers brought about this creative IPA.