Beer Blurb: Sea of Tranquility Collab with Cascadia Seaweed
Posted on October 24 2023, By: Christopher Bjerrisgaard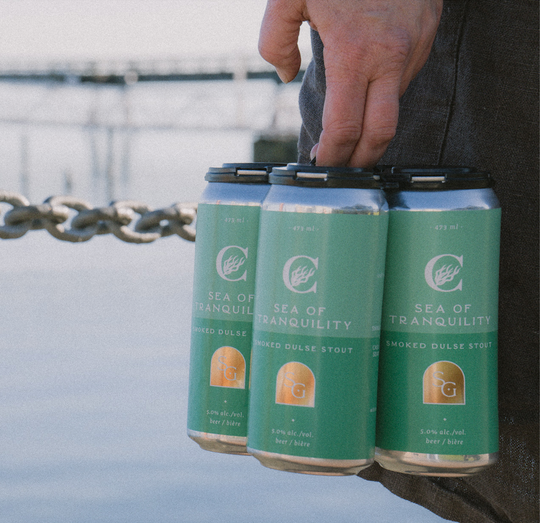 Smoked Dulse Stout — 5.0 % (Beer / Bière)

Profile: This is a fairly classic style stout that is made with both fresh dulse, harvested the day before we added it to the beer, and some smoked dulse. It is slightly roasty and a bit smoky from the smoked dulse. A touch salty. It light and easy drinking. Overall, the flavour from the dulse is not overpowering but it is definitely there. It is nicely balanced with the roast malts from the stout base.

Description: A complex novel of mystery, time travel, and moon colonies set on Vancouver Island and its surrounding wilderness and sea. Smoked dulce is a form of seaweed that adds depth, umami, and smoke to this classic stout.
Operating in SET,TINES (Sidney by the Sea), both Cascadia Seaweed and Small Gods Brewing Co. are passionate about the place we call home. This collab highlights the best of our local ingredients and our island community.