2023 Canadian Brewing Awards
Posted on June 03 2023, By: Christopher Bjerrisgaard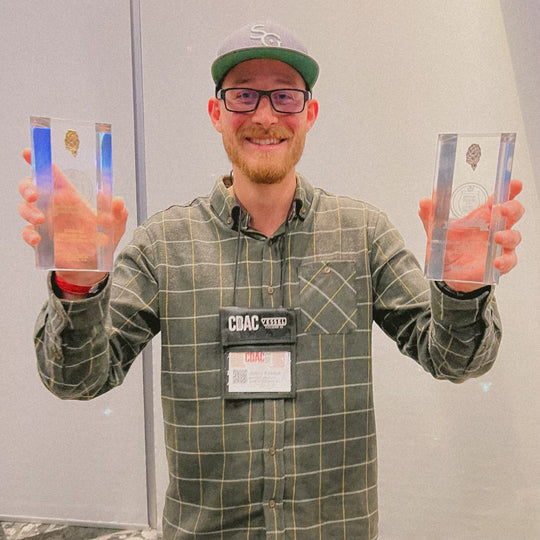 We are honoured to announce that we have won a Silver for Neverending Pilsner in the European Style Lager (Pilsner) category, and a Gold for Promised Land Hazy Pale Ale in the Session Ale category at the 2023 Canadian Brewing Awards in Halifax, Nova Scotia. It is incredibly humbling to be recognized at these awards for two of our flagship beers!

Our core purpose is to create a safe, sustainable, and inclusive community, which we believe starts with developing a portfolio of beers containing a wide variety of styles executed at a world-class level. That way everyone can enjoy something we make when they come to visit us or find us on their local liquor store shelves. This sort of recognition helps reinforce our commitment, acting as motivation to keep pushing forward despite the challenges many of us in the craft brewing industry are facing on a daily basis. 

We want to thank everyone who has supported us on this journey so far, and look forward to continuing to make award-winning brews for all of you for many years to come!

- Team Small Gods